Using our love of the land, and our care for the craft, United's olive oils spread the history of Sicily all over the world!
Since 1916 United Olive Oil Import Co. is a leading importer of award winning olive oil from the richest soils and most authentic brands from all of Italy.
We carry products of the highest quality – and distribute internationally, but what makes us unique is that we are a family!  The Asaro family has been operating the farms on its estate for over a hundred years, and almost every brand and product United represents are fully farm to table and family grown.  It is this authentic touch that we bring to all the olives we harvest, and this Italian care that we deliver directly to your home!
MISSION & VISION
We at United aim to provide our customers with easy access to a diverse range of authentically Italian products.  The high quality and well crafted olive oils we represent bring the taste of the Mediterranean and the character of Italy directly to you.
With over 100 years of experience, our initial hand trading on the docks of Sicily have since flourished into a successful international business.  Maintaining our historic legacy and standards is of the utmost importance to us at United, and we guarantee the essence of tradition is embodied in every product we source.
UNITED WE STAND: OUR HISTORY, OUR STORY
It all began back in 1916, when the Asaro Family first began hand pressing and producing Olive Oil on its farms in the heart of the Valle del Belice in Sicily. In 2005, a fourth generation Asaro decided to convert his family farm with a mission to make it organic and sustainable. Tommaso Asaro took 150 acres that had been in his family for over 100 years, and instituted methods and techniques that were modern and revolutionized Sicilian farming. His belief was to treat the land with love and respect; his mission was to create the finest olive oils from the highest quality olives for all of the world to enjoy, and now as CEO his heart has transformed Asaro soils into what United Olive Oil Imports, Co. has become today
QUALITY, VALUE, AND THE CHARACTER OF UNITED
The caliber of our products is what distinguishes us from all other import brands.  United uses raw, organic, non chemical, non gmo materials that are processed within just hours of picking.  We have received many awards and gold medals across our entire product line, and our portfolio is dedicated to variety, authenticity, and of course quality and taste!  The health benefits of Mediterranean oils and the sustainable farming techniques we make sure to employ add to the value of United.  But it is the high standards we strive to maintain that we are most proud of, and what is streamlined across all of our brands.
We stand behind what we grow, and our strength of character is what we carry.  At United Olive Oil Import, Co. we are committed to bringing the best olives, oils, fruits, and flavors to every country across the globe!
Madina Halil
Supply Chain Manager
Zach Casso
Director of Operations
Nino Asaro
Business Development Manager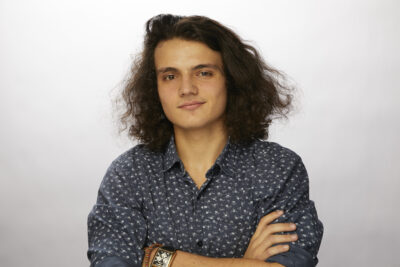 Errat Katyrdzhyogly
Logistics & Supply Chain Manager
Andrew Piccione
Sales Manager Foodservice & Specialty Retail